One of my favorite things to do when I can is to make cards. It's fun, challenging, and for me it's so relaxing! Here's a few Halloween cards I managed to make last year, I don't think I have made much since then so I'm really looking forward to getting my crafting supplies organized so I can spend a little more time making cards and other things.
The little ghost card I made using my Cricut. I made it before the design studio came out, I keep thinking of ideas to us the design studio software for too - I guess I better start saving my change so I can buy it and use it when that glorious day comes that I get to spend an hour or two playing with all my paper and glue that is waiting to get used up.hehehe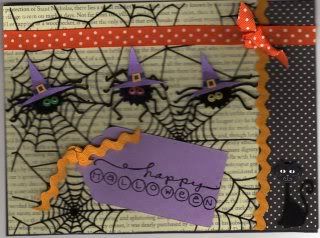 I made this card using a little kit I received in a card swap challenge...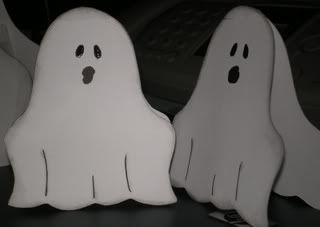 Here's a matching goody bag to match the little ghost cards: